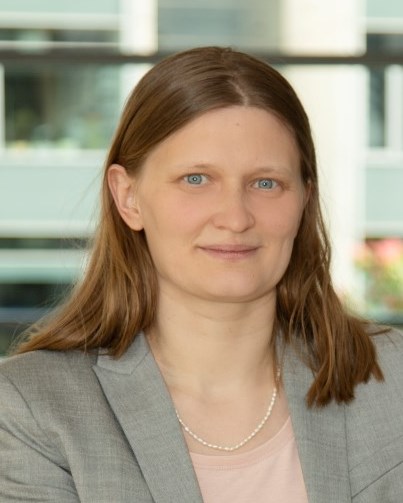 We are delighted to announce that Professor Tatjana Tchumatchenko has accepted our offer of a W3 position at the Institute of Experimental Epileptology and Cognition Research (IEECR). Since 2022, she has been a prominent member of the iBehave research network and a leading Principal Investigator in our SFB1089. Starting in September 2023, she will establish her laboratory at our Institute. Her exceptional achievements include being awarded the prestigious ERC starting grant for her project "MolDynForSyn," which investigates the impact of dendritic mRNA and protein distributions on synaptic plasticity.
Tatjana Tchumatchenko's research aims to unravel the mechanisms of the neural code and the computational strategies employed by neurons. Her work focuses on the computational analysis of recurrent neural networks and their corresponding behavioral outcomes. She investigates the organization of molecular dynamics within dendrites and explores how such dynamics contribute to synaptic plasticity. Furthermore, she examines the impact of supervised and unsupervised synaptic learning rules on computational network outcomes. Ultimately, her research aims to understand how complex behavioral functions, such as navigation, decision making, and memory, emerge from the activity of recurrent networks.
Short Biography
In her academic journey, Professor Tchumatchenko completed her Physics Diploma at TU Darmstadt. She earned her doctoral degree, Dr. rer. nat., in Physics under the supervision of Prof. Geisel and Prof. Dr. Wolf at the MPI for Dynamics and Selforganisation at Goettingen University. She further expanded her expertise through postdoctoral positions at the Center for Theoretical Neuroscience, Columbia University, and as an Independent Research Group Leader and Head of the Theory of Neural Dynamics Group at the MPI for Brain Research. Recently, she served as a Professor (W3) and Deputy Head at the Institute for Physiological Chemistry at the University Medical Center Mainz, with a 20% affiliation as a Research Group Leader at the University of Bonn.
We would like to extend our heartfelt congratulations to Professor Tatjana Tchumatchenko on her remarkable achievements, and we warmly welcome him to the Bonn Neuroscience community. We are eagerly anticipating the exciting discoveries and advancements that her research will bring, further enriching our understanding of the intricate mechanisms underlying the neural code and the computational strategies utilized by neurons.